This project was created in a class called Creative Founder where three other students and me has worked for 4 months to create a startup. The topic that connected us all was a willingness to bridge the gap between college and the workforce. I was responsible for financial part of the project, metrics, demo, concept generation, concierge testing, landing page iterations, and research. The advisors for this course were Christina Wodtke and Kate Rutter.
Algowork is a Startup whose mission is to ensure no college graduate is ever stuck in a career they do not enjoy. Algowork's uniqueness lies in its ability to provide students with a realistic experience of the jobs they can get with their major.
1. Identifying an opportunity — bridging the gap between college and the workforce
We interviewed 40 students (ages 18-35) and 18 professionals (ages 26-65) in the Bay Area. After gathering and synthesizing the data we learned that over 50% of college students change their major at least once and this often leads to wasted time and money through out their college career. Students also have a disconnect between what a career is like in the real world and what they learn about in college.
2. Generating concepts
We used a charette method to generate many ideas on a fast pace. Over the course of our startup development we created 25 concepts and iterated the ones that showed the most potential. After many consultations and tests with our potential customers, we chose the one that was unique and answered our design challenge.
3. Developing the experience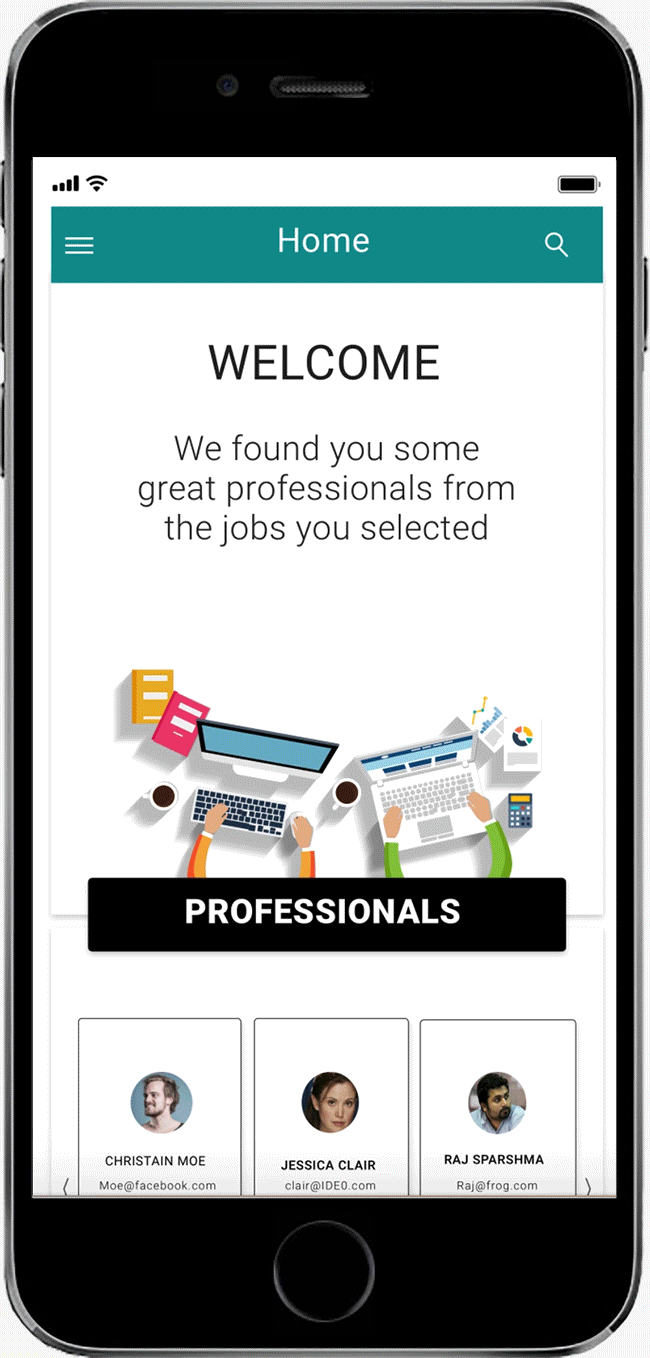 Arranging career experience
Algowork lets the user choose a profession they want to try, select a mentor, request a guidebook, and choose timing. Algowork arranges the meeting with relevant mentor who is willing to support students.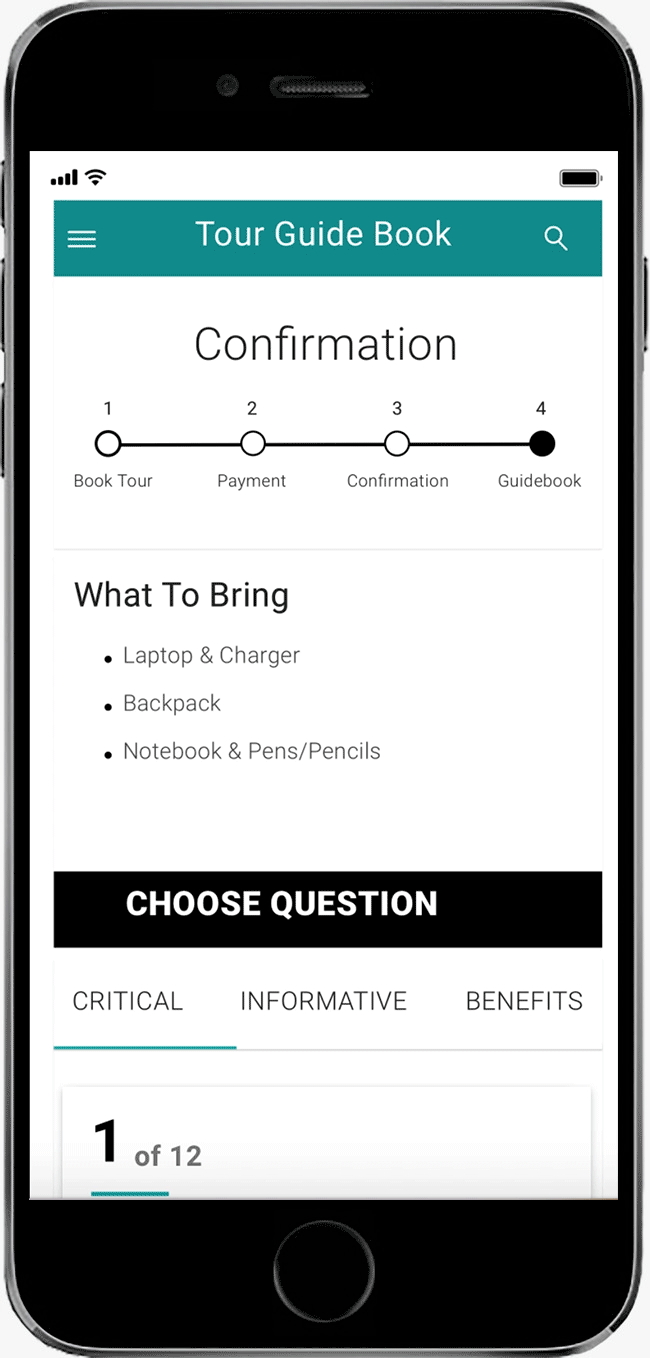 Boosting knowledge and confidence
Algowork provides a student with educational resources to support them in asking the right questions. Thanks to this, the user can make the most out of the meeting with their mentor.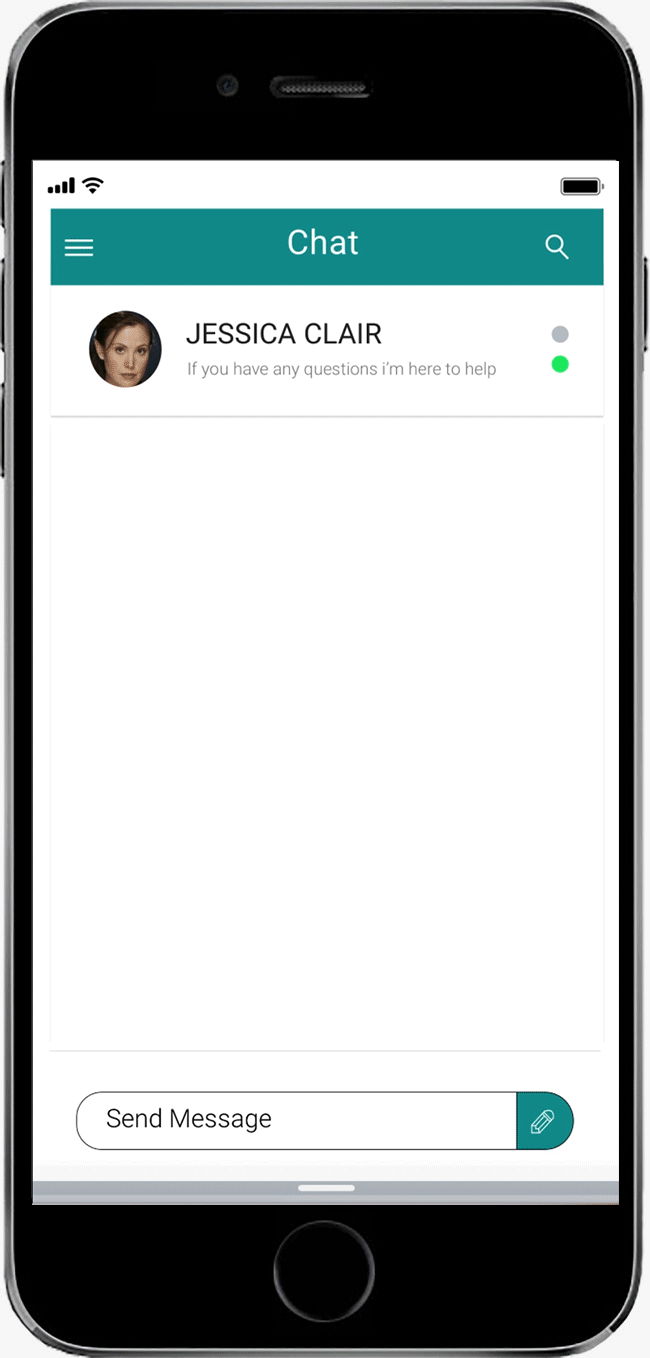 Algowork gives advices on how to stay in touch with a professional, which might lead to future job opportunities.
4. Concierge — testing assumptions
I realized that there is no better way of testing the validity and value of a concept than to try it out in real life. I collected lists of students and professionals who were interested in this service. In one case study, I matched one architecture student with a professional from the industry. The student was able to meet the professional at their office to chat about the field of Architecture.
The biggest takeaway I learned from this user experience is to ensure that the conversations between the student and the professional is meaningful and engaging by making the professional feel appreciated and the student feel confident when asking questions.
5. Final service demo: one — day career experience for students
6. Acquisition - the outcome
We conducted one-on-one tests with our customers to determine whether the concept would be valuable for them. We created a live landing page and shared it onto student forums, social media, and reddit.
While re-designing the website and marketing strategy to be more attractive, I learned that simple, direct, and to-the-point language is important, and that adding "Our story" section and professional e-mail increased our credibility and retention rate.
7. Presentation deck — pitching to investors
On the day of our pitch, we got up in front of the class as well as a panel of judges and presented the work we did over the course of the semester. We answered any and all questions they had, and in the end discovered that 4 out of the 7 judges would be interested in funding the idea.